Taking the stress out of office Fit-outs
The trusted team at The Office Doctor are your 'go-to' team for commercial and office furniture fit-outs.  With 25 years in business, our experienced team will make easy work of commercial furniture assembly, installation and relocation.
From small business to large corporations we've got all the tools, equipment and expertise to ensure we get your commercial and office equipment assembled, installed or moved exactly where it's need it in no time.
Affordable, reliable and efficient
furniture installations
We regularly work with small business owners, large corporations and every size of business in between.  As we have a flexible team of installers we can cost-effectively dispatch a single person or large team to help you with your office or commercial furniture installations. 
We work with a wide range of organisations including
Commercial Furniture Retailers
Schools and Universities
Sports clubs and stadiums
Hospitals
Banks
Professional Organisations – lawyers, consultants etc
Hotels
Ministry of Defence
Government Agencies
Furniture assembly, installations and relocation
The friendly and experienced team at The Office Doctor can help with all your commercial and office furniture and fixings.   From a complete office fit-out to simply moving a photocopier or setting up a boardroom, our professional team are here to help with a fast, responsive and courteous service.
Commercial furniture installations
The Office Doctor has got all the tools and equipment to deliver, move, assemble and install all your hard or soft furnishings, desks, work stations or artworks.  Our team can help you with a wide range of projects including-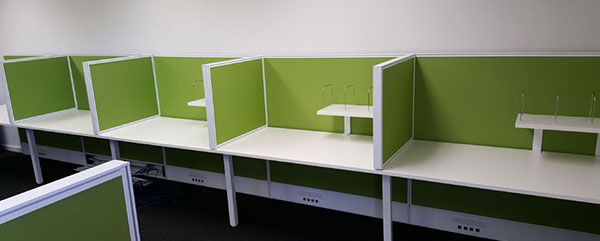 Furniture fit-outs
The Office Doctor specialises in office fit-outs. From the assembly and placement of workstations and desks to the placement of filing cabinets you'll find our experience and expertise in this area unrivalled in the industry.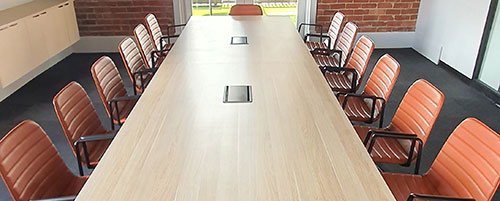 Meeting rooms, board rooms and reception areas
If you need help setting up your board room, reception area or meeting rooms then give the team at The Office Doctor a call. We can install a boardroom table and chairs, dismantle equipment or simply set up a projector and whiteboard. No matter how large or small your project, our experienced team will help you fit out meeting rooms or a reception area designed to impress.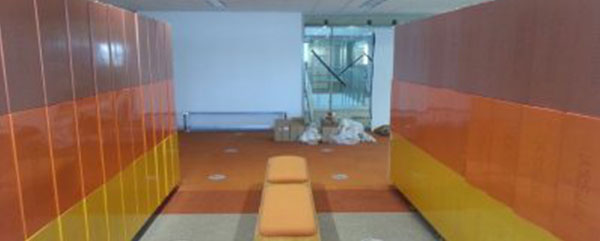 Storage equipment & locker installations
Storage equipment is an essential part of any business and you'll be amazed at just how many storage units we've installed.  We've installed thousands of lockers in hospitals and stadiums, along with hundreds of compactus units, filing cabinets and the shelving for multiple storerooms.  No matter which storage system you use, the experienced team at the Office Doctor can take care of the assembly and installation of all your storage facilities.
Artwork installation
Artworks form an integral part of the look and feel of a business.  From large hotels to small law firms we are regularly sought after for artwork installations.  All our installers are trained and experienced in the installation of artwork and use all the latest laser technology for precision placement.  Be it corporate photography, designer canvases or classic artworks you can rely on us to help you create a look and feel you'll love.  
End of trip facilities
commercial bike racks
With the growth in cycling infrastructure, coupled with government campaigns encouraging people to ride to work to get healthy and help the environment, there has been a huge increase in demand for the installation of commercial bicycle racks.  The Office Doctor has fitted numerous commercial bike racks across Adelaide's CBD for business, schools, leisure organisations and in apartments and community areas. 
The Office Doctor regularly works with building and facilities managers on end of trip facilities and can assemble and install
Commercial bike racks
Vertical bike racks
Dynamic and tiered bike racks
Bike parking rails
Bike lockers
We are happy to provide help and advice on the placement of your bike racks along with a quality and cost-effective installation service.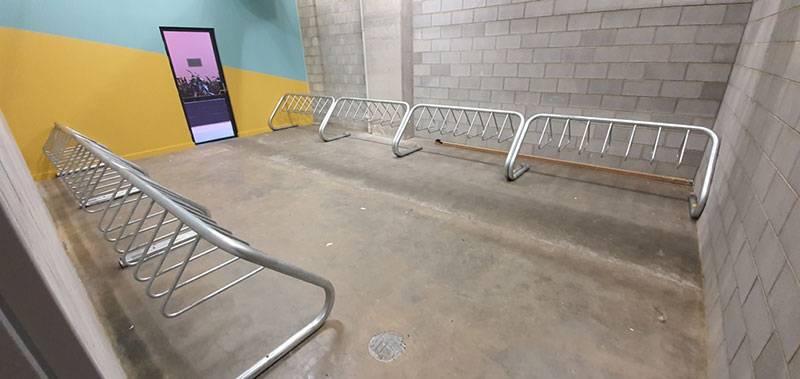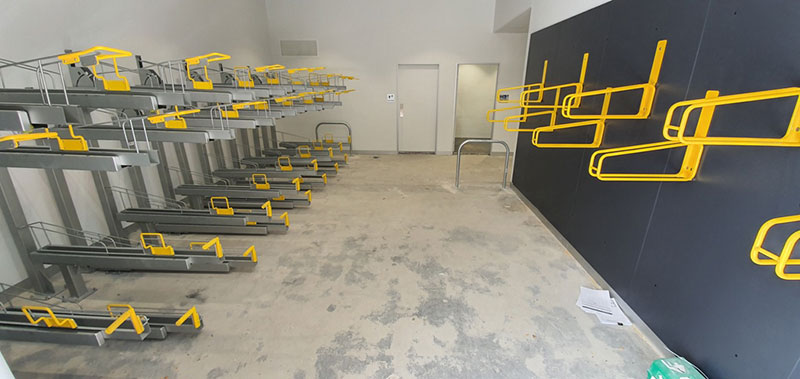 Furniture installation partnerships
happy to partner with you
If you are a commercial/office furniture importer or retailer and would like to add value with an installation and assembly service, we'd be happy to partner with you. The Office Doctor is Adelaide's leading commercial and office furniture installer.  We've built our trusted reputation by consistently delivering great service and quality workmanship.
As an experienced furniture installer, we know that the quality and conduct of our team reflect on your brand and your reputation;  so you'll find our team smart (all team members are easy to recognise in our high vis uniform), professional and courteous at all times.  And for your peace of mind, The Office Doctor has $20 million public liability insurance and all staff carry white cards and have police clearances.
Need some commercial furniture installed or reconfigured?  Then call or drop us a line.